Sustainable development
2021 – CANADIAN MALARTIC PARTNERSHIP WINS AN EXTRA AT THE CCIRN GALA
We won the "School Perseverance" Extra at the Gala of the Chambre de commerce de Rouyn-Noranda, which was held on November 20, 2021.
Investing at different levels in education allows us to maintain and build a competent, motivated and committed succession. Added to this is the development of the skills of our employees, which makes innovative projects possible.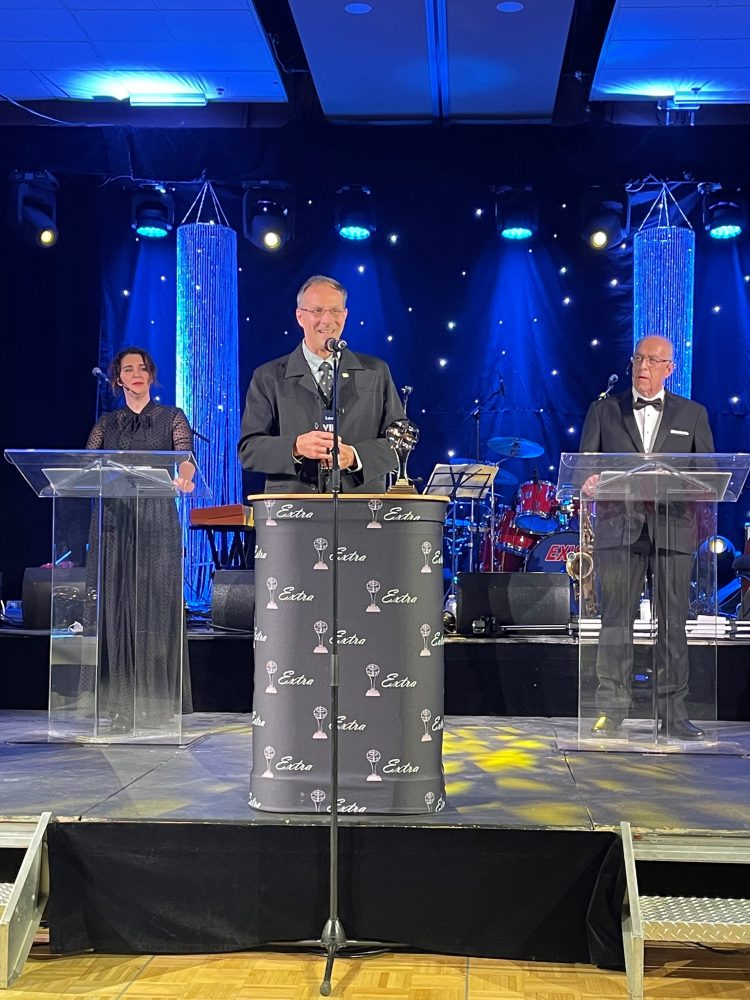 2021 – OUR COLLABORATION AGREEMENT HONOURED!
As part of the 2021 Annual General Meeting of the Québec Mining Association, the Canadian Malartic Partnership received the Distinction Award in the Community Relations category highlighting our historic collaboration agreement with the Abitibiwinni, Lac Simon, Long Point, and Kitcisakik Anishinabeg First Nations.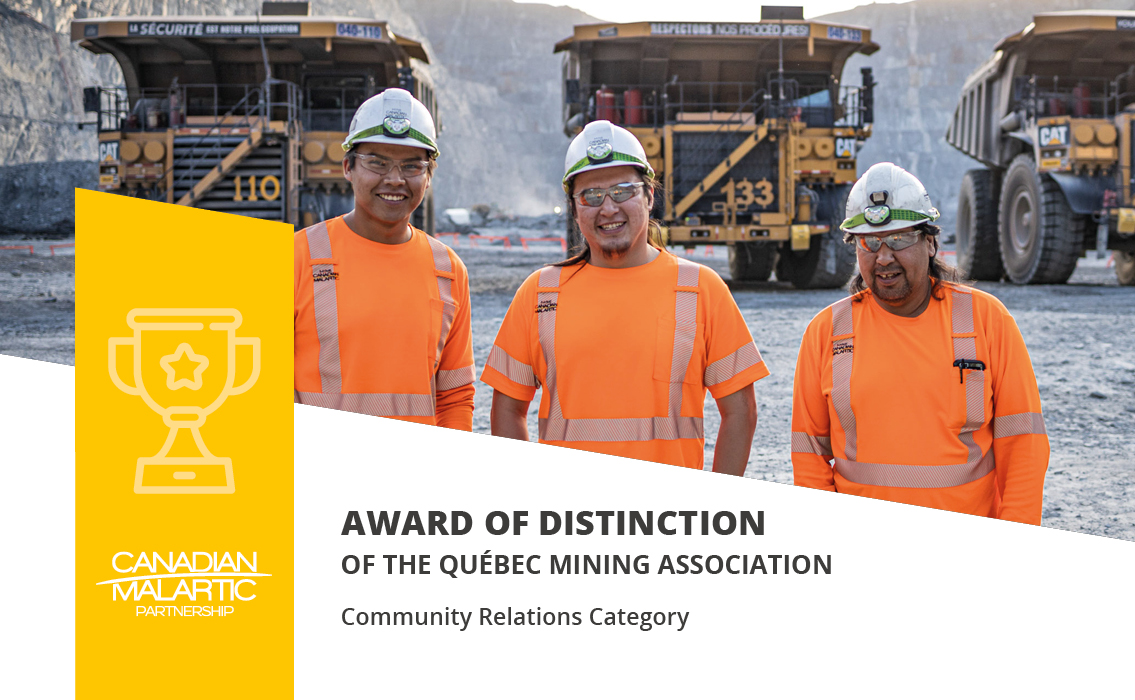 2020 – OUR SOUND MONITORING PROGRAM WINNING THE GRANDS PRIX DU GÉNIE-CONSEIL QUÉBÉCOIS
On October 13, 2020, our partner Soft dB won the Grands Prix du génie-conseil Québécois in the "Environment" category for their sound monitoring project at the Canadian Malartic Mine.
Working for more than 8 years with this company now, our collaboration has led to the development of several innovative methods and instruments that allow us to comply, day after day, with the applicable noise limits under current standards.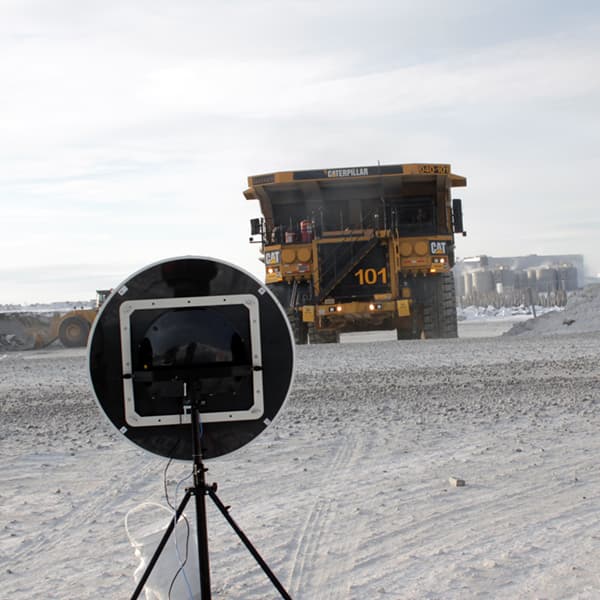 2020 – CMM WINS A "FILON" AT THE GALA DE L'ENTREPRISE!
The 40th edition of the Gala de l'Entreprise of the Chambre de commerce de Val-d'Or was held on September 19.
Canadian Malartic Mine has been awarded the "Sustainable Development and Environment" Filon.
This distinction is the result of the committed work of all MCM employees and those of our contractors.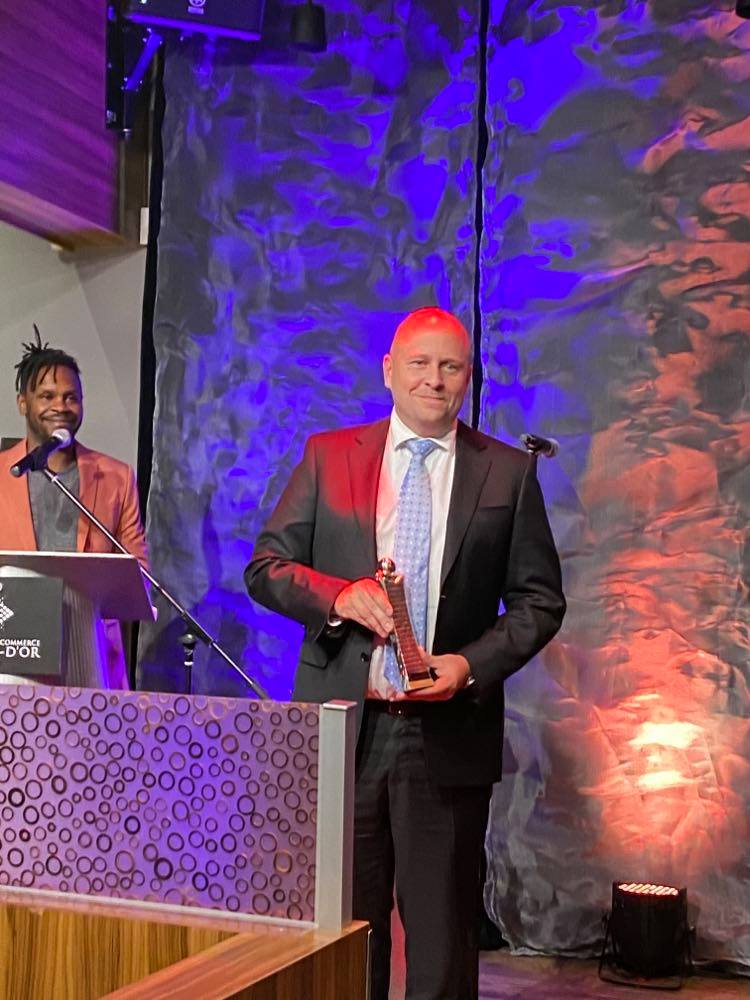 2019 – MICHEL LÉTOURNEAU AWARD
Congratulations to our colleagues (pictured from left to right) François Bergeron, Stéphanie Lafrenière, François Dubois and Éric Bouchard, who are the winners of the 2019 Michel Létourneau Award that is presented annually by Agnico Eagle, our partner along with Yamana Gold. The award recognizes outstanding environmental achievements, among others, across all of Agnico Eagle's sites in Canada, Finland and Mexico.
Our colleagues were recognized for their work to protect bank swallows that had excavated nesting burrows in a borrow pit used for the tailings pond. Bank swallows, a protected species in Canada, nest in burrows in settings where there are vertical faces in silt and sand deposits. Borrow pit use was subsequently modified to protect the nesting burrows and encourage the bank swallows to return each year.
Congratulations for this biodiversity conservation effort!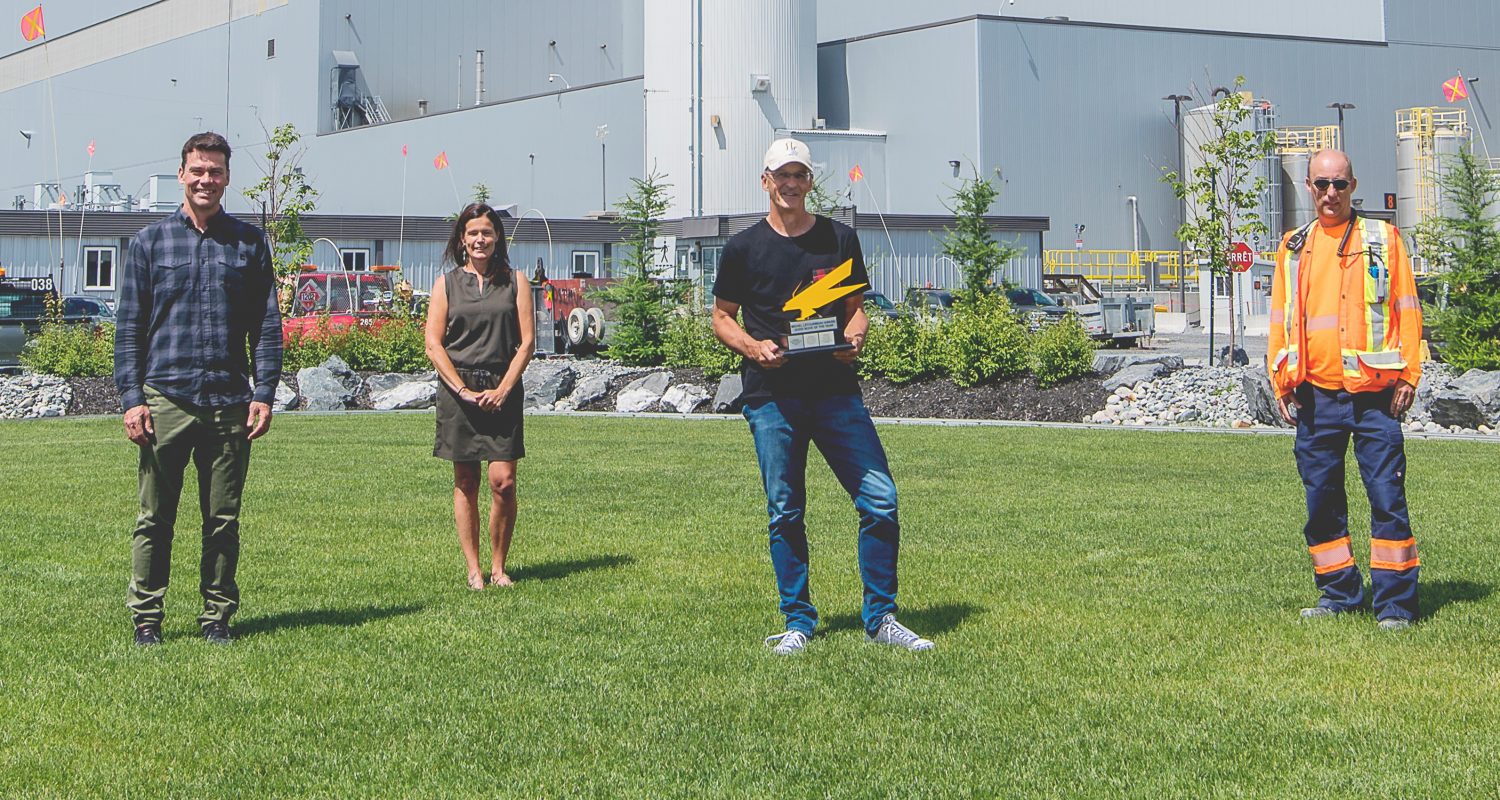 2018 – Groundwater Quality Award
In June 2018, the Abitibi-Jamésie Watershed Organization (OBVAJ), the Témiscamingue Watershed Organization and the Association forestière de l'Abitibi-Témiscamingue, in collaboration with the Institute of Forest Research at UQAT, held the first-ever Regional Forum on Water in Abitibi-Témiscamingue.
On the sidelines of that forum, awards were presented to bodies or organizations that distinguished themselves through their actions and commitments in support of water. CMM was presented with the Groundwater Quality Award in recognition of its commitment to analyze domestic wells.
2018 – CMM Ranks 17th Among Canada's Most Responsible Corporate Leaders
In 2018, CMM was named one of Canada's 40 most responsible corporate leaders by Corporate Knights magazine. The ranking recognizes sustainability leaders as regards transparency and good practices. CMM ranked 17th.
2016 – QMEA Excellence in Sustainable Development Award
The Québec Mineral Exploration Association (QMEA) presented CMM with the Excellence in Sustainable Development Award in recognition of its innovative Good Neighbour Guide. The award was presented during the QMEA's Xplor Congress, an annual recognition gala, held on October 5, 2016.